HOW BIG IS YOUR SENSE OF ADVENTURE?
How would you like to win our NZ Adventure Pack!?
To enter, first download Travello if you have not done so yet, then join the Peterpans Adventure Travel Group and simply post your most memorable adventure or adrenaline filled travel moment on their feed with either a photo or video along with a short description of why its you favourite!
Join the PETERPANS ADVENTURE TRAVEL Group here to get started!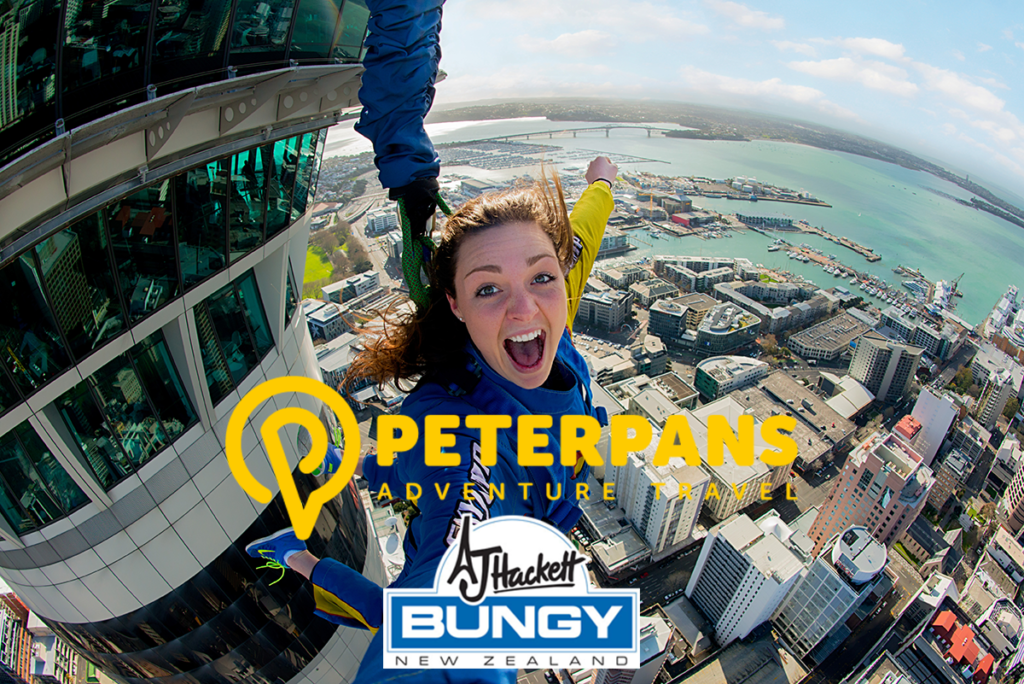 Travello is the app where travellers connect from all over the world!
TERMS & CONDITIONS
Disclaimer:
This competition is in no way associated, sponsored or administered by either Apple or Google or the App Store and Google Play.
CONDITIONS OF ENTRY – "WIN A $500 NZ ADRENALINE AND ADVENTURE PACK"
Information on how to enter and prizes form part of these Conditions of Entry.  Entry into this promotion is deemed acceptance of these Conditions of Entry by each entrant.
Entry is open to all Travello users who are aged at least 18 years old.
Employees of Peterpans Adventure Travel and Travello and their immediate families are not permitted to enter.
Duration of Promotional Period
The competition commences at 5:00pm AEST Monday 22nd May, 2017.
The competition closes at 5:00pm AEST Friday 16th June, 2017.
 How to Enter
Eligible entrants can enter the promotion in any of the following way:
Persons must join the Peterpans Adventure Travel Group page on the Travello app via. https://app.travelloapp.com/groups/peterpans/join. You've got to have an active account and have the Travello app downloaded in order to join the Peterpans Adventure Travel Group page.
Once the entrant has joined the Peterpans Adventure Travel Travello Group page, entrant must upload their favourite or most memorable adrenaline or adventure filled travel moment with a photo or video to the group page and describe in 25 words or less why it took out the top spot.
There is no limit to the number of entries per person.
Entries will be deemed to be accepted at the time of receipt and not at the time of transmission. Entries received will be considered final by the Promoter. Incomplete, inaccurate, erroneous, illegible or incomprehensible entries will be deemed invalid. Entries must be received by the Promoter during the promotional period. The Promoter accepts no responsibility for late, lost or misdirected entries.
Any costs associated with accessing the Promotional Websites remain the responsibility of each entrant and are dependent on the Internet Service Provider used.
Draw Details
The competition will be drawn by Peterpans Adventure Travel.
There will be one (1) Prize draw with one (1) Major Prize Winner at random from all eligible entries received.
The major prize draw will take place at 3:00pm AEST Monday 12th June, 2017 at Peterpans Adventure Travel Head Office, Byron Bay, QLD.
The Major Prize Winners will be notified by a comment on their winning entry at 5:00pm AEST Monday 12th June 2017 and the result will be published on Travello on both the Peterpans Group feed and the Travello Feed 5:00pm AEST Monday 12th June, 2017.
The Major Prize Winners have until 5:00pm AEST Monday 10th July, 2017 to claim the prize. Although every effort will be made to contact the prize winners, should an unclaimed prize draw be necessary, in the event that the winner has not been able to be contacted or replied another draw will take place by Peterpans to select the next winner.
Prize Details
There will be one (1) major prize consisting of the following components:
– A$500 Peterpans Adventure Pack with supplier AJ Hackett Auckland.
– Adventure Pack includes an Auckland Bridge Climb, Sky Walk & Sky Jump.
– Prize is valid for a period of 24 months from the date of issue.
TOTAL PRIZE VALUE TO $500 AUD
The following are not included as part of the prizes: all other out of pocket expenses including travel insurance, additional meals, beverages, laundry services, spending money, transfers, optional excursions, tipping, passports, visas and all other ancillary costs not expressly provided, as well as the costs of obtaining any of these. These are the responsibility of the Prize Winner.
Winners must take the prizes as offered. Prizes are non-transferable, non-refundable, cannot be sold or exchanged for cash, credit or foreign exchange and cannot be used in conjunction with any other offer, discount or promotion. Negotiation with Peterpans Travel will not be entered into.
Any passes and tickets issued as part of the prize are subject to prevailing terms and conditions of use and any tickets or passes are only valid for use within the stated duration on the passes or tickets issued or the duration of the chosen prize, whichever is earlier.
The Prize Winner consents to the use of their name, suburb of residence and image for promotional and marketing purposes.
To the extent permitted by law, the Promoter is not responsible or liable for: inaccurate/incorrect transcription of entry information; purported entries that are not received for any reason, including because they are lost, misdirected or stolen, or that are received, but are late, illegible, incomplete, sent with insufficient postage (where entry is by post), or sent other than as directed in the entry instructions; any problems or technical failures of any kind, including malfunction of any telephone network or lines, computer online systems or network, servers or providers, computer equipment, or software; the unavailability or inaccessibility of any service whether or not caused by traffic congestion on the Internet or at any website; unauthorised human intervention in any part of the competition; electronic or human error which may occur in the administration of the competition; any loss suffered or sustained, to person or property and including, but not limited to, consequential (including economic) loss by reason of any act or omission, deliberate or negligent, by the Promoter, or its servants or agents, in connection with the arrangement for supply, or the supply, of any goods or services by any person to a prize winner and, where applicable, to any family/persons accompanying a winner; or any injury or damage to persons or property, including to the participant's or any other person's computer related to, or resulting from, participation or downloading any materials in this competition.
Neither the Promoter nor the operators of the Event will be liable for personal injury suffered during prize winnings.
This condition does not affect, and is not intended to affect, any rights a consumer might have, which cannot be excluded under applicable consumer protection laws. To the fullest extent permitted by law, any liability of the Promoter or its servant or agents for breach of any such rights is limited to the payment of the cost of having the prize supplied again.
The Promoter is Peterpans Adventure Travel  trading as PETER PAN'S BACKPACKER ADVENTURE TRAVEL PTY LTD ABN 50 097 725 329 The personal information of entrants will be collected to enable the Promoter to administer and promote this competition. The Prize Winner may be used to market the Promoter's services to the entrant. The personal information of the entrants will be held and used in accordance with the Promoter's privacy policy which is available at https://peterpans.com/privacy-and-security-policy. The personal information of winners may be provided to others assisting, including prize suppliers and deliverers, and to authorities that regulate this competition. If an entrant does not truthfully provide all requested personal information, the Promoter may determine that they are not eligible to win the prize