Australian 'Road Tripping' series to debut on Ten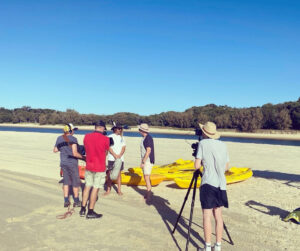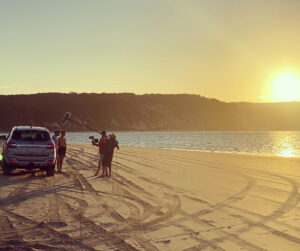 With international borders shut for the foreseeable future, Lux Content & Travello App have teamed up to create an exciting new travel show inspiring Aussies to "holiday here this year". Roads Less Travelled, a series appearing on Network Ten from November, is a celebration of the great Aussie road trip, designed to inspire Australians to explore off the beaten track destinations and travel like a local.
The show is being supported by major partner Tourism Australia and some of Australia's best known brands including Ford Australia, NRMA Parks & Resorts, Virgin, GoPro and Samsonite. The show also has the backing of state-based marketing organisations and will be hosted by Tourism Australia Ambassador Teigan Nash.
Lux Content director and co-host Shane Jolley said "With international borders closed and domestic state borders still in various stages of reopen, we wanted to encourage those Australians that can to set off on road trips far and wide to discover parts of Australia they've never seen before.
"The approach of the series will be to present authentic Aussie stories shared by locals in and around their home regions. We'll discover hidden waterfalls, small town bakeries and unique experiences all over the country," Mr Jolley said.
This theme of authentic travel builds on the success of Australian travel- technology company Travello, with millions of travellers utilising the Brisbane based travel app to discover new locations through the eyes of a local.
"The partnership with Travello offers an audience that is complementary to broadcast television, putting the content we capture and stories we tell in front of a whole different demographic," Shane's partner in Lux and long- time executive producer, Harry Hart, adds.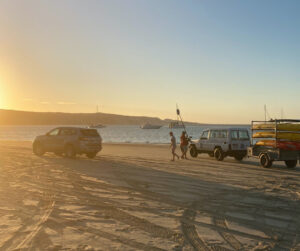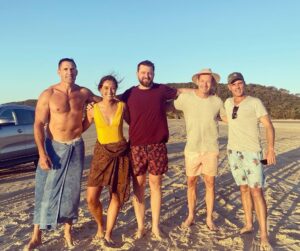 Travello co-founder, Ryan Hanly, explains, "There's no doubt that the industry has had an incredibly tough year, but we saw this show as an opportunity to showcase our resilient industry, full of incredible experiences. We are going to create some amazing content and share it across all of our channels, inspiring millions of Aussies to take a road trip and holiday here this year."
Roads Less Travelled will feature lesser known road trips and the unique experiences that only a local would know about. According to a recently released Travello Insights Survey, only 16% of Australians consider themselves to have 'travelled extensively' within the nation, and 51% have already said they're planning a road trip within the next 12-months.
"The series will also be sold internationally offering overseas tourists an insight to areas of Australia they didn't know existed when they get a chance to travel here again," Jolley adds.
While the show has a domestic focus, Travello has a huge following of engaged global travellers, looking for inspiration on where to travel next. The content will be shared across these channels to provide amplified international exposure.
"We reach over 100-million people each month across our channels and we have a database of over one million travellers, so we'll be putting these stories in front of domestic and international travellers itching for their next adventure," Hanly explains.
Tourism Australia, along with a number of featured state and regional tourism offices are supporting the series and will also be leveraging the content across their own extensive channels.
Across the 12 episode series, drives will feature destinations including Tropical North Queensland, Noosa, Victoria, South Australia's Fleurieu Peninsula and Kangaroo Island, Western Australia, Kalgoorlie, Tasmania and NSW.
Media Release