Over the last couple of days, Travello users, Tom Cunningham and Natalie Otto, have appeared in international news that has been published in countries such as the UK, Poland, Germany, France and China, to mention some. In the news, they wrote about how the two went on a 5 week trip together, as strangers. They were the winners of Travello's Ultimate Oz competition, that aimed to bring two strangers together on a trip worth 25,000 AUD for 5 weeks. The international media found new angles to portray the trip that was organized by Travello….
It started with an international competition, and the goal was to find two strangers who would travel together. To many people this might sound like a crazy idea, to spend so much time with a person you have not even met before, but Travello wanted to show that strangers can have the trip of a lifetime together.
However, popular news sites, such as the Daily Mail and Unilad, portrayed the trip a bit differently…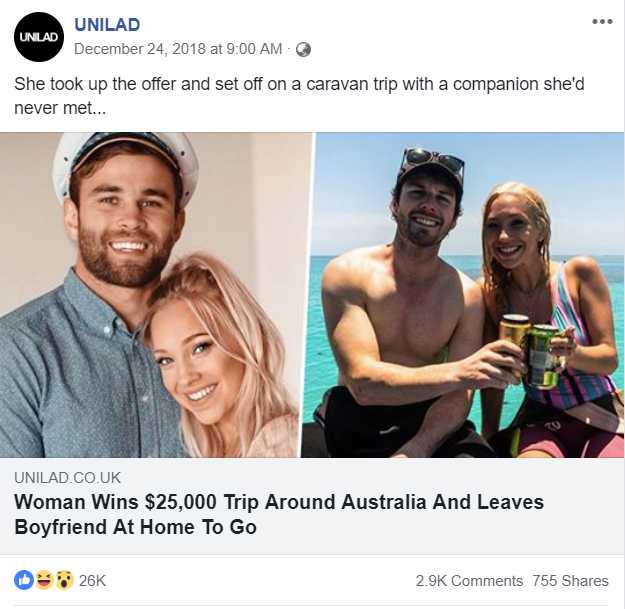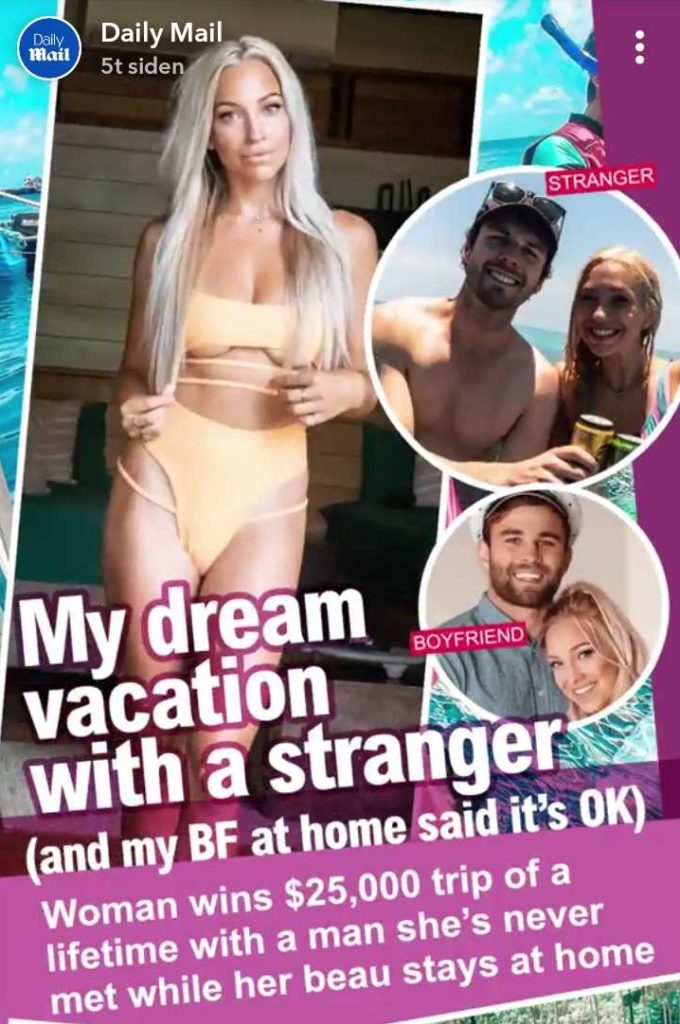 The stories published on the Daily Mail and Unilad quickly made their way to news sites in countries such as; France, Germany, Poland, Lithuania, Australia, China, Vietnam and several others – talk about international coverage!
Have a look here:
[Best_Wordpress_Gallery id="58″ gal_title="International media"]
But no matter how the media portrayed their journey, Natalie and Tom both agree that the Travello trip was the adventure of a lifetime, and they are both very happy that they took the chance to travel with a stranger and got to discover some of the best places Australia has to offer.
Even before Natalie and Tom started the journey they appeared on the popular Australian TV show, the Today Show, to talk about traveling together as strangers. They were even brought on TV for an interview – in separate locations!
Have a look at the interview below;
With the exposure on TV, there were plenty of people eager to see how they would get along, so the pressure was on when they both arrived in Cairns and finally met in person.They had both been a bit nervous beforehand, but quickly relaxed when they finally met and realized they would get along. They set out on the road and started their journey that would take them from Cairns and all the way down to Sydney.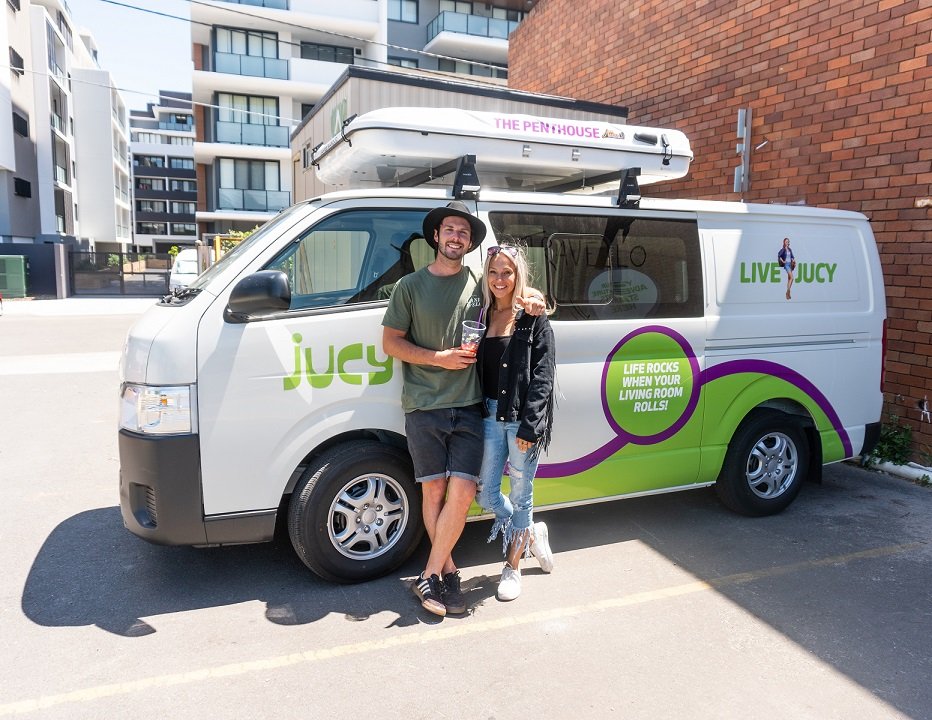 During the trip they both slept in the JUCY camper van; a car that is fitted with a bed, fridge and a pop-up tent on the roof, so that they each had their own place to sleep in. When they didn't sleep in the car, they stayed at a range of different accommodations. From the social and popular YHA hostels, to luxurious private villas in Whitsundays – they got to experience it all!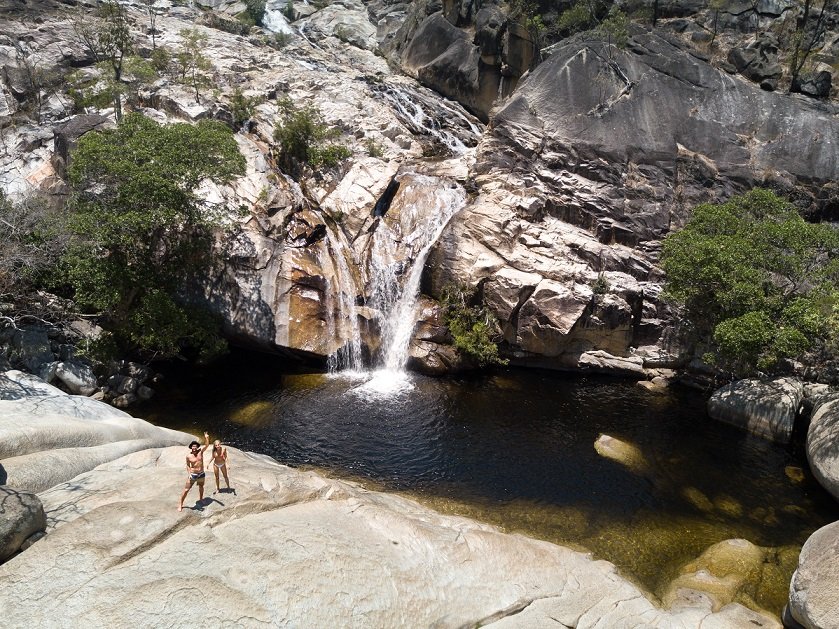 Many people who followed their journey were wondering if there were any romantic sparks between Natalie and Tom, considering all the time they spent together, but Natalie has a boyfriend, so they just became very good travel mates.
"Nothing happened, and the only romantic elements were the locations we stayed in. But what I will say, is if she was single, I would ask her out in a heartbeat after this trip" Tom said when asked about any romantic moments during the trip.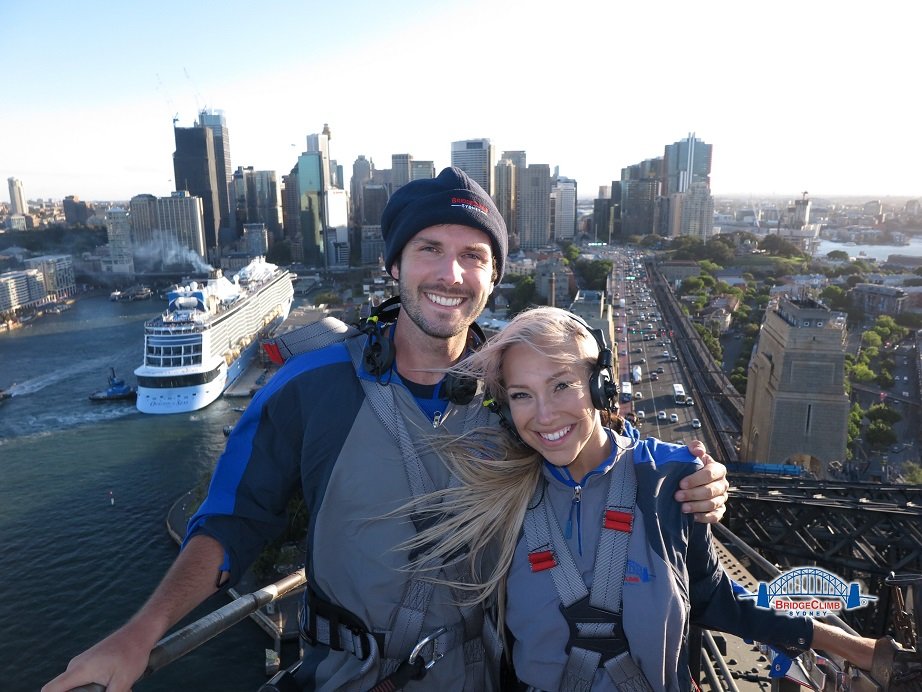 But the lack of romance didn't stop the two of them from having an amazing time together. During their trip along the coast they experienced everything from skydiving over Byron Bay, to snorkeling in the Great Barrier Reef, flying in a seaplane over the Whitsunday islands, and abseiling off cliffs in Brisbane, just to mention some. The many hours in the car was a great way to get to know each other, and when it finally was time to say goodbye in Sydney 5 weeks later, it was with tears in their eyes and a promise to stay in touch.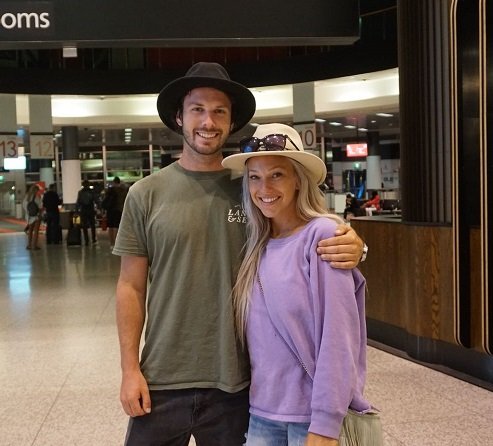 Solo traveling is increasing as traveling is becoming more available to people around the world, and thus the global travel community that is offered in the Travello app is helpful for travelers who are keen to meet locals or other travelers in different destinations. Who knows, maybe you will find a new friend on your next trip and together create the adventure of a lifetime! Sign up on Travello to find out…
Tom is from country Victoria and currently living in Sydney. He recently returned from a trip to Utah in the US. Tom is a great photographer, videographer and drone operator, so he's looking forward to capturing some amazing footage for your all t o share across your socials as well. Make sure you check out some of his footage he shot from Kokoda and PNG for taste of whats to come!
Natalie is from the USA but has recently moved to Melbourne! She is a former TV news reporter in the US so she is certainly comfortable in front of the camera telling her stories about the adventures with you all. She is also an avid video producer and videographer as well, so you can expect some interesting edited videos from Natalie at some point a long the journey when they get a break!
THANKS AGAIN TO OUR MAJOR COMPETITION PARTNERS!
This error message is only visible to WordPress admins
Error: There is no connected account for the user 1472068088 Feed will not update.