The Green Season, One Of Africa's Best Kept Secrets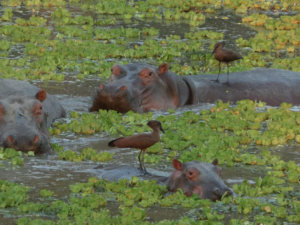 There's no doubting that Africa's wildlife is easier to spot in the drier winters. The thinning bush and the large number of animals congregating around the waterholes make this a choice time to travel. Nevertheless, you shouldn't deny yourself a trip to the continent in the off peak months. 
While it might not always be seen as the best time to head off on a safari, the green season, which runs from November through April, still has its own plus points and these months are ideal for budding shutterbugs.
Better air and light conditions along with dramatic short-lived thunderstorms (an afternoon storm may reward you with a rainbow) make for impressive photography and the longer days mean you'll be able to spend more time on the game drive.
 The summer rains also leave lush green grasses and flowering plants in their wake, the animal action bursting into life during calving season and migratory birds filling the skies with colour.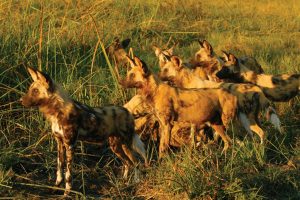 South Luangwa National Park, Zambia
 Zambia's, South Luangwa National Park isn't an obvious contender when it comes to choosing a top safari destination, but it's often dubbed as one of the greatest wildlife sanctuaries in the world.  You won't find all of the Big Five here, as sadly the rhino was poached to extinction some years ago, but its 9,050 square kilometres are home to 60 different animal species and over 400 bird species.
Going from no sightings to spectacular sightings, after ongoing conservation efforts the wild dog population has put  South Luangwa back on the map. These curious creatures are often spotted only a few meters away and green season is one of the best times to spot the packs in action. 
The concentration of wildlife around the Luangwa River, and its oxbow lagoons is among the most intense in Africa, and even more reason to visit, leopard sightings in the national park are outstanding. 
Where the walking safari originated, you'll leave with a more intimate appreciation of the bush and proof of its bucket list status, baby impala, larger than life hippo pods and busy carmine bee-eater and stork colonies will fill your view finder.
Masai Mara Game Reserve, Kenya
Kenya's world renowned Masai Mara Game reserve might be best known for the annual migration, however, when the rains head for the plains you won't be disappointed.  
Make sure you bring enough memory cards as green season always holds some surprises, whether you happen to spy a cheetah chasing its prey, herds of wildebeest and zebra gathering beneath the tropical sun or a leopard climbing into a tree to dry off after an afternoon shower. 
This time of year tends to be less popular with visitors, so it's also worth noting that you won't be going bumper to bumper with other safari-goers hoping to capture the same wildlife on camera.
Okavango Delta, Botswana

Green season is also known as the secret season, and the Okavango Delta certainly has its own in store over the summer. The game viewing becomes even more rewarding as the floodwaters withdraw, leaving more areas open for bush walking. 
Expect to see large numbers of sitatunga (a swamp-dwelling antelope), red lechwe, and a plethora of migratory birds including the Woodland Kingfisher. 
Mokoro safaris will still be available in the heart of the delta over this period, making this the ideal time to combine water and land based wildlife pursuits.
Kruger National Park, South Africa
 Admittedly, dry season is one of the best times to view wildlife in the Kruger, but green season still packs some punch. 
Toward the end of November and into early December calving season will be well underway. Aside from spotting the newly born wildlife with their mothers, during this period the park also becomes a predator's paradise and when the summer migrant birds arrive the skies will be awash with colour.
 The best time for a beach and bush combo, don't forget to add in a few lazy summer days on Cape Town's sun-kissed beaches, as highs of around 28 degrees celsius are the norm in January and February.
Hwange National Park, Zimbabwe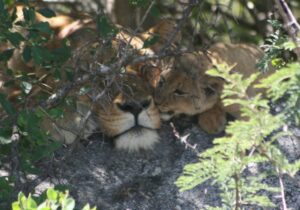 Zimbabwe is another lesser known destination, but remember it's going to be even more of a best kept secret when green season rolls around.  There will be plenty of big game viewing with substantial herds of zebra and wildebeest and a fair few predators on the prowl to boot.
The place to be if you're an avid twitcher, you should definitely bring those binoculars as the number of bird species usually jumps from 400 to around 500! 
Acacia Africa (020 7706 4700; acacia-africa.com) SATSA membership No. 1931, ATOL No. 6499 and ABTA No. W4093 PROTECTED.
BIO: Arno Delport is the Sales & Marketing Manager at Acacia Africa.  Uganda is one of his favourite African countries, he says "It has some of the most beautiful scenery and gorilla trekking is a once-in-a-lifetime wildlife viewing experience. He also has a soft spot for South Africa, his birthplace. Arno says, "With its amazing wealth of wildlife, beautiful beaches, friendly communities and hip city landscapes, South Africa has it all."
This is a guest post by Arno Delport, Sales & Marketing Manager at Acacia Africa