So you want to become a full time travel blogger?
Who wouldn't right?
They get paid to travel the world and experience new adventures in far away places every day, while everyone else looks on with awe, envy, jealousy and sometimes even a touch of "Bitch, I wish I had her life!".
However, this post is not going to teach you how to start out as a travel blogger or how to make money as a travel blogger either, as there are plenty of other blogs out there on those two very topics. It could however give you a real big taste for it!
We wanted something with a bit more depth into the mind of a travel blogger, so we sent out a number of questions to over 100 travel bloggers to see if we could gain a little more understanding as to what they have personally gained from being a travel blogger and what they have discovered about themselves along the way. We've turned this into a 4 part-blog series for you.
This is to coincide with the launch of some new features on the Travello app, one being the new Interest Groups, such as the Travel Bloggers Group. This enables travel bloggers to connect with each other in the group. It's a private social network just for travel bloggers, where they can message questions to others in the group, post photos from their current & past trips, plus importantly locate & meet up with other travel bloggers nearby right now or who will be in the same destination soon. If you are a travel blogger you can join right here:
Travel Blogger Ava Pendl from Kicking Asana puts it beautifully,
"Every day that you travel is a day outside of your comfort zone and a day for you to look at the world from a new perspective"
So, being a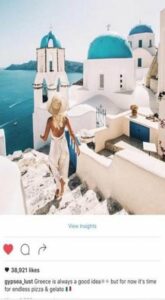 travel blogger is ridiculously easy right? All you need to do is post pictures on Instagram of the back of your head in front of amazing landscapes in branded attire, or tweet about your culinary orgasm at a secret local hole in the wall tapas bar on your latest sponsored adventure tour, or whack up a motivational image and travel quote on Facebook to tease everyone into a daydream just long enough for them to forget their day to day commitments and why they actually can't pack everything up and leave tomorrow.
Simple right? So what's holding you back from becoming one? A fair bit actually. There is a saying, "plenty have an image of me, but few get the picture". This is true of travel bloggers; the image is usually very different to the true picture, of course there are the odd exceptions that do have remarkable lives on their trails around the world.
For example, we recently saw the story about Cassie De Pecol, who became the first woman to travel to every country in a record 18 months and 26 days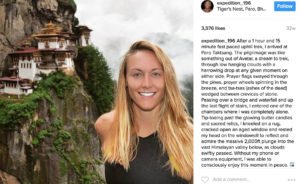 However, in our view this just fuels that wrong image of travel bloggers. Although it's an amazing feat that Cassie has achieved, it also cost over $200,000 from sponsors to help her achieve that and to tell her story. That doesn't make it as remarkable as it could be in our books. Nothing personal or absolutely no attack on Cassie. She had a dream, was focused, got others to believe in that dream to financially back her, then she went out there and did it. That is success, no doubting that. However, from an average traveller's perspective, we don't think many can connect, relate or really understand the reason as to why she did it other than to get in to the record books.
The best travel bloggers are only successful if they have an audience that continually stays engaged with them. This is achieved through their ability to make them feel connected, to tell a story that they can or would love to relate to, a story that tells the tale of that place and its people, a story that pulls us in with emotion, not simply a plug of where they are in the world right now. Although social media is crucial to their profiles, it's their personal story thread across all those social media outlets as a whole that drives their success.
Through the upcoming series we'd like to take you on a journey into their self-discovery and life as a travel blogger, to help you understand the real picture about them, not just the image you perceive.
The first in the series is a question about their self-discovery through travel. What have they learnt about themselves through their journeys. We'll be providing links to the featured travel bloggers so you can follow their story beyond here too.
So stay tuned for the first instalment!