If you're in Europe during the colder months, consider yourself lucky! There are heaps of lesser-known festivals to discover, making this time of year just as fun as summer – minus the masses of tourists. Celebrate with the locals through our friends over at Stoke Travel and their top European festival picks for winter and spring.
1. Las Fallas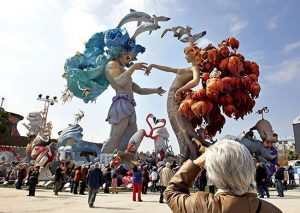 In Spain, a good fiesta takes priority over everything else (including occupational health and safety precautions), and this is no more visible than at fiery Las Fallas. In March each year, Valencians celebrate their fire festival. Join them as they flood the streets with dancing, burn effigies up to 30-metres tall and chase each other with live fireworks. The effigies are designed to mock prominent people and events of the past year, and the whole festival has a heated atmosphere of rebellion and revelling. Don't worry about the fire-hazard – there's always plenty of sangria to keep things moist.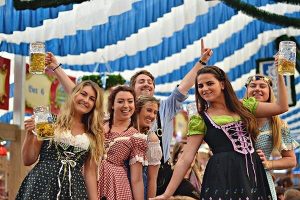 Springfest is Oktoberfest, in spring, and better. Smaller than its big ol' September cousin, Springfest offers all the perks of Oktoberfest (Bavarians, bier, beer halls, bratwurst, dirndls, lederhosen, German drinking songs) without the pitfalls (huge crowds, queues, and hundreds of wasted Australians on Contiki tours). Thanks to its smaller scale, Springfest attracts a largely local crowd, meaning you'll be learning to prost with the best of the Bavarians. The flowers shall be blooming, the birds a-singing, and the sun shining on your braids among the bier gardens – who needs Oktoberfest?
3. Sitges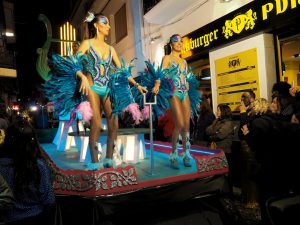 What better place to celebrate Carnivale than in Europe's queer capital, Sitges? Cover yourself in feathers, sequins and sparkles and wave hello to Lent (or flip it the bird) against the backdrop of the Atlantic Ocean. The final day of this fabulous fiesta is Fat Tuesday (Mardi Gras), when you can dance alongside flamboyant parades boasting themes such as "Debauchery" and "Extermination". The seaside town transforms into an explosion of celebration, and a quick flash will get you your own little piece of the action to keep (read: boobs for beads).
4. Roots Surf Fest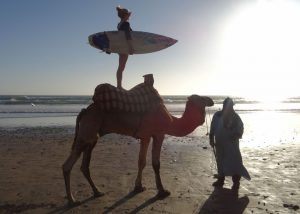 If you're the kind of person who pines for the salt and the sunshine, Roots Surf Fest in mid-February will save you from your winter sads. Ditch the European continent for Morocco in Northern Africa, a quick flight away and yet so much warmer. Surrounded by the sands of the Sahara and the shores of the Atlantic, Taghazout will be your base for surfing, yoga, trips to the souk (market), hammam (bathhouse) and the aptly named Paradise Valley. The whole festival is environmentally friendly, and those nature-loving vibes pervade the whole experience. You'll be hooked up with lessons, a wetsuit and a board if you need, or you can BYO if you already have skills/gear. Take the days at your own pace in Taghazout – if you don't want to surf there's always the 'Roots Olympics', the open-air cinema or the late-night entertainment to enjoy. Morocco may be an Islamic country but alcohol can still be bought and consumed, as can certain herbal remedies, making it the perfect place to unwind after a winter of concrete jungles.
Squeeze at least one of these festivals into your winter itinerary and it'll be looking significantly brighter, but we strongly recommend seeing them all!
This is a guest post written by Hollie Roberts from Stoke Travel